Tor - Alian Barbe Torte Shining Sirius - procházka Prahou a mezinárodní výstava Wieselburg, A
Krásné fotečky Tora a jeho páníků při jarní procházce Prahou. Dále neméně úžasné fotky z mezinárodní výstavy v rakouském Wieselburgu dne 10. 4. 2011, kde Tor získal poslední CAJC, čímž dodělal Rakouského Junioršampiona a aby toho nebylo málo, získal zde také svůj první titul BOB (vítěz plemene). Jsem na něj i na jeho páníky moc pyšná a velmi jim gratuluji :O)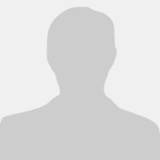 Tor - Alian Barbe Torte Shining Sirius - procházka Prahou a mezinárodní výstava Wieselburg, A
Content will continue after the ad
Continue below for more content
Delete photos and videos from the album
Select all photos or videos you want to delete and confirm the action.
Title
Tor - Alian Barbe Torte Shining Sirius - procházka Prahou a mezinárodní výstava Wieselburg, A
Description
Krásné fotečky Tora a jeho páníků při jarní procházce Prahou. Dále neméně úžasné fotky z mezinárodní výstavy v rakouském Wieselburgu dne 10. 4. 2011, kde Tor získal poslední CAJC, čímž dodělal Rakouského Junioršampiona a aby toho nebylo málo, získal zde také svůj první titul BOB (vítěz plemene). Jsem na něj i na jeho páníky moc pyšná a velmi jim gratuluji :O)
Settings
Public album
Anyone can see the album.
Available only for 18+
Only people who have confirmed their coming of age can see the album with 18+ content.
Hidden album
Only people who know the exact address of the album can see that.
Locked album
Only people who enter the code you set can see the album.
Photobooks from your photos
Choose from the ready-made books for you or create a completely new one.
Memory game from your photos
Just select only 32 photos. We'll do the rest for you.